Since Valentine's Day is all about love, we decided to share with you some of our favorite things that we LOVE. You can make one of these things a gift for one of your besties on Galentine's Day (Feb. 13th, ditch the men and hang with your best girls! Who knew?) or simply try something new just for you! Another hint…leave this post open on your laptop right when your husband is around and walk away, very, very slowly…maybe he will get the hint?
If you hadn't noticed already, my sister Abby and I look a lot a like. When I visit my sister, I often can sense other's confusion because people aren't quite sure if I'm her or not, that is unless we are standing right next to each other. Along with our twinner looks (yes I'm the younger one, she has a few years on me) we have very similar tastes, so her favorites are my favorites and vice versa.
Let's get this started with some beauty products:
Benefit Cosmetics "Hello Flawless" Oxygen Wow Liquid Foundation is a mouthful, but it is my absolute FAVORITE foundation. I love it. It's so light and has great coverage. It also has the highest level of UVA filtration, so keep that skin looking great and try it out! I would not recommend for women who need heavy coverage.
Angel Frost by MAC Cosmetics is one of Abby's favorite pink shades. Let's face it, MAC has amazing products and this lipstick does not disappoint.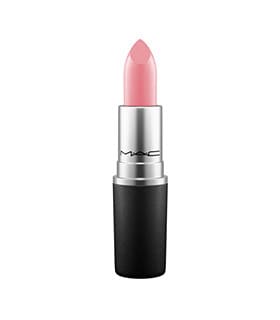 BECCA Shimmering Skin Perfector Pressed in Moonstone is a serious favorite for Abby and myself (and not just because of it's name). This shimmering, sparkly, glowing pressed powder is incredible! I get more compliments on my glowing complexion than with any product I have used before. It is a wonderful highlighter around the eyes and cheeks. The Moonstone is the perfect finish to your fabulous face and the Rose Gold is a beautiful color option as well. You CANNOT go wrong with this stuff! Try it, you'll thank us! Checkout their Radiant Glow Collection as well. Then you'll get to try a little bit of a few of their products.
We love this amazing blush "Exposed" by Lorac.  And it's not just us that loves it but everybody seems to.  Every time I go to Ulta it is, or almost is out of stock! Even on their website.  So many times I will buy two at a time.  It has a great shimmer and works with all different complexions.
Who doesn't love to smell amazing?! I tried Flowerbomb by Viktor & Rolf at Nordstrom a couple years back and have never looked back to my old fragrance loves. Random people stop me to tell how great I smell and to inquire about my perfume fragrance. A little awkward having strangers smell you, but mostly flattering! I've had many girlfriends ask and report back that they got it and love it. Its amazing, period.
The other girl in the kitchen, Heather, loves this Pacifica Tuscan Blood Orange perfume. Sounds yummy, right?! Its made with essential and natural oils, is gluten free, vegan, and cruelty-free. So you can feel good and smell good at the same time.
Now here's a little fashion for your Valentine's day. Hunter boots, need I say more?  Abby LOVES hunter boots. And what is not to love, they are functional and adorable, especially for spring? Word of caution: definitely try on a pair before you purchase, the calf can be tight, and if you're dancing in the rain you want to be able to feel your toes. They do have a wide calf option.
I love jewelry. I was in Oklahoma visiting a sister of ours and she brought me to this adorable boutique in Duncan called Distintive-Decor. There I found some adorable Sea La Vie Spartina Jewelry. I bought the Follow Your Dreams/Feather Necklace.
Now on to the yummy part of Valentines…the chocolate! Heather loves baking with this Beanilla Dark Cocoa Powder. Not only does it have a deep chocolate taste, but its ebony shade gives a luscious dark color to your cakes and treats.
Along with the chocolate, there must be vanilla! Abby and I grew up on this Danncy Mexican Vanilla. We love it. I love how the clear vanilla doesn't add any color to a white frosting or fondant. It is pure goodness. Make sure you keep it in the cupboard with your other baking supplies, I've been told the clear will discolor in the refrigerator.
This book is a favorite of all the girls in our family.  The first time I read it I turned around and read it again and I still read it like 3 times a year.  It is that cute!  It will make you feel warm and fuzzy which is just what you want for any Valentine's Day.  We know you will love it.
So there you have it! Some of our favorite things.  We hope you try them and love them as much as we do. What are some of your favorite things? Share them with us in the comments! We would love to hear all about them!
HAPPY VALENTINE'S DAY!